We'll be at Anime Next 2018!
June 7th, 2018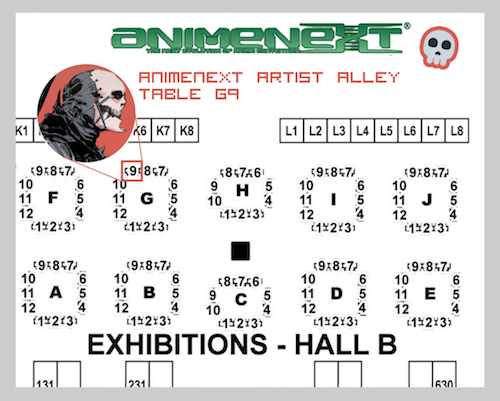 Hello everyone!

I'll be at AnimeNext this weekend! (In the AA, table G9!) If you're attending, I hope we can meet! It's my first time tabling there. (I have to leave to go travel there in a little bit--!)

In case you missed it, there was a big shop update:

Restocked Prints
Restocked dogtags
New Prints

If you see anything in the shop that you want, please be sure to pick it up! Not all items can be restocked, so grab them while you can!

Cons for 2018 so far:

AnimeNext, NJ
Flamecon, NYC (NEWLY ADDED!)
Otakon, DC
SPX, MD

As always, thank you so much for your support!


-Hamlet &nbsp&nbsp&nbsp&nbsp