Starfighter: Chapter 2 Pre-Order!
June 29th, 2012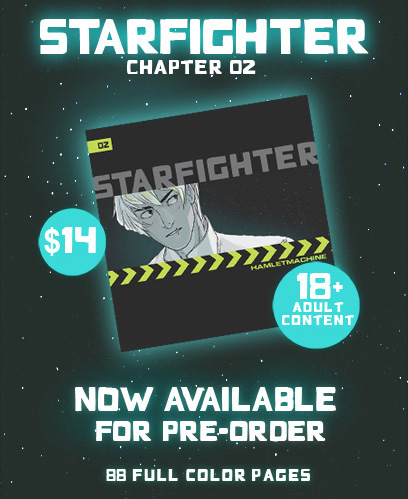 Starfighter: Chapter Two is available for pre-order at the online shop! HOW LONG I HAVE WAITED TO SAY THAT, FRIENDS! And now I have the highest honor of making it available to you! (Also, the goodie we're giving away for the preorder is a 3" Starfighter icon patch, which is really cute, so order while we've still got them!) Of course, more details are available on the item page.

We've also restocked t-shirts and added new prints!

THANK YOU ALL SO MUCH! I'm so excited!


-Hamlet &nbsp&nbsp&nbsp&nbsp