We'll be at Yaoi-Con 2012!
October 9th, 2012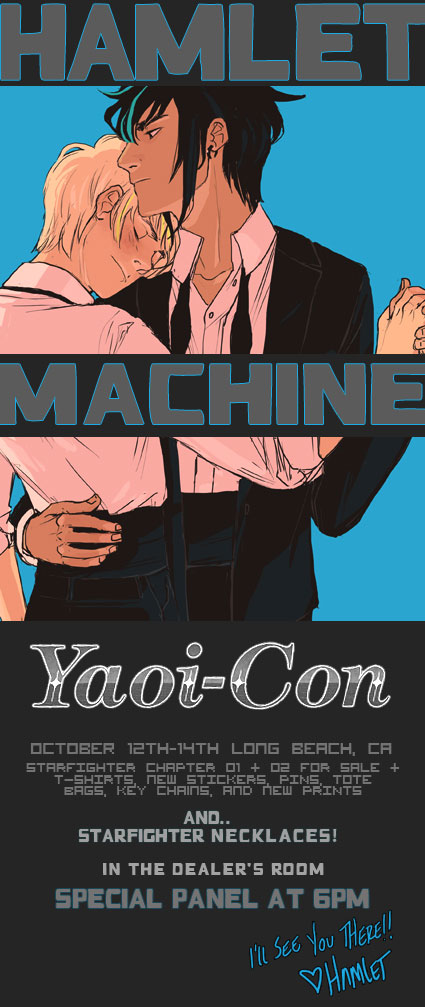 I'll be at YAOI-CON this weekend!

My table will be in the Dealer's Room this year! I'll be selling all the usuals to be found in the site shop - plus necklaces and sticker sheets!

I'll also be doing a SPECIAL PANEL at 6pm on Saturday! Filled with prizes, some smutty sketches, and shameless flirting.

Meeting readers is seriously the best thing ever and I hope I get to see you, if you're attending!


-Hamlet &nbsp&nbsp&nbsp&nbsp