We'll be at Ahn!Con 2014!
November 22nd, 2013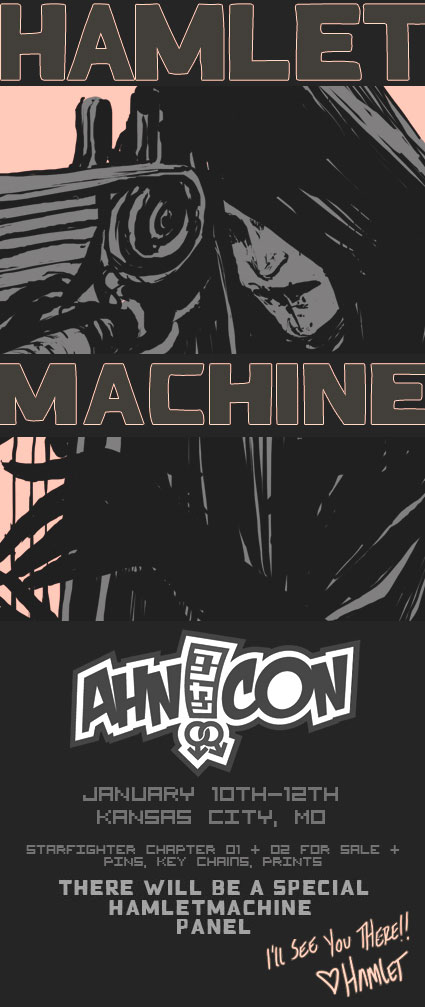 Hey everyone! I will be a guest next year at Ahn!Con in Kansas City! This will be our first midwest con! There will be a special panel, plus we'll have Chapter 1 and 2 of Starfighter, as well as my new witch zine Devil's Dance for sale at our table!

We'll see you there!


-Hamlet &nbsp&nbsp&nbsp&nbsp