I'll be at Nijicon 2014!
October 12th, 2014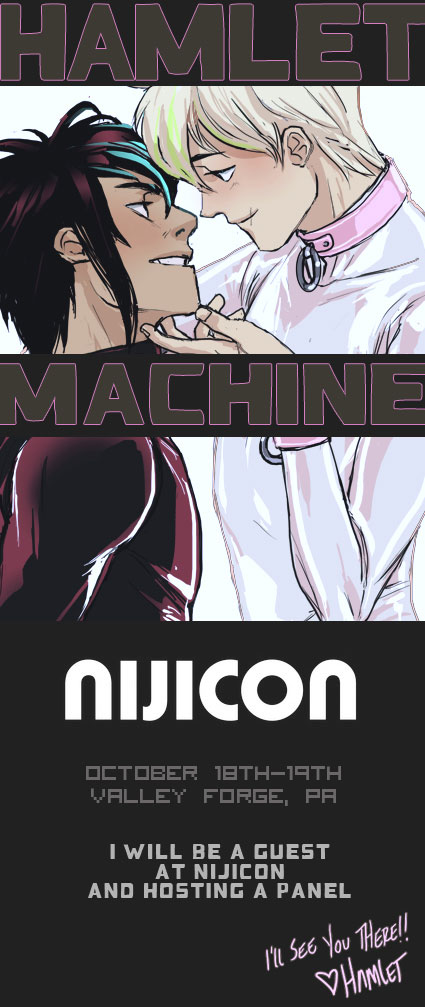 I'll be a guest at Nijicon, an east coast con all about m/m romance, Oct 18th and 19th in Valley Forge, PA!

I'll also be on a panel but I'm not quite sure when that will be just yet!

I hope to see you there! This will be my last con of 2014--!


-Hamlet &nbsp&nbsp&nbsp&nbsp