I'll be a guest artist at San Japan, July 18th-20th!
July 17th, 2014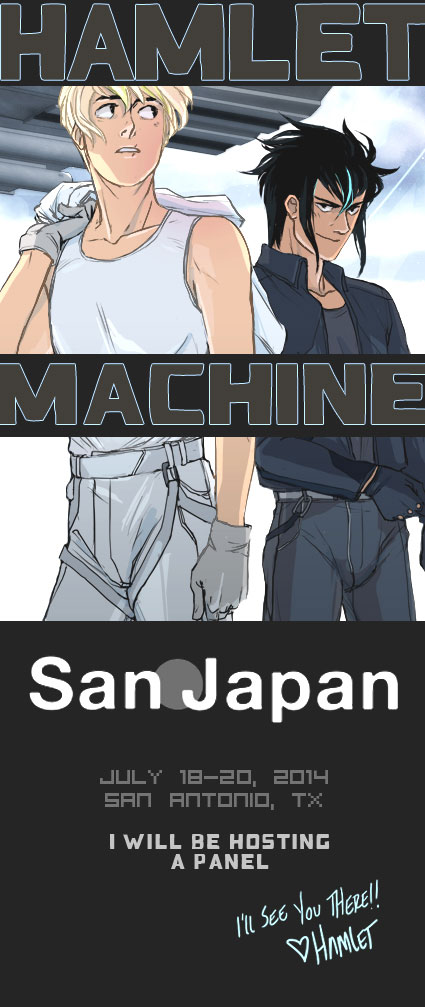 You can find some more info on the con here! My panel is at 10pm on Friday in Room 001 and is 18+! I will have a table and be selling some things (although I don't have Starfighter Chp 2 or 3 just yet, sorry!) I will have some new prints and Devil's Dance.

This will be my first time in TX! Ono will be there also, so if you're attending, be sure to say hello!

I'LL BE AT TABLES FG1-FG2 IN THE DEALER'S ROOM

See you there!


-Hamlet &nbsp&nbsp&nbsp&nbsp